2015 Rocky Mountain Old-Time Music Festival
(6th Annual | July 9-12, 2015)
2015 Lineup:
Roan Mountain Hilltoppers (Janice Birchfield, Matt Kinman, Terry Tester, Cody Jackson, and Steve Tucker)
Walt Koken and Clare Milliner
Dugout Canoe (Geoff Seitz, Marc Rennard, Dave Landreth, Andy Gribble)
Dance Callers Chris Kermiet, Larry Edelman, and Patricia Danscen
Harrison Topp
David Cahn
Roan Mountain Hilltoppers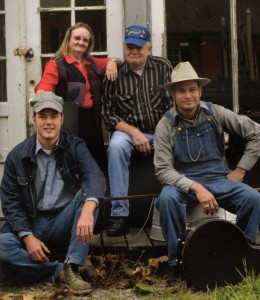 The Roan Mountain Hilltoppers are one of America's most authentic Old-Time String Bands, whose roots run deep in the rich mu

sic traditions of the southern Appalachian Mountains. The Roan Mountain Hilltoppers live in the high reaches of Roan Mountain, Tenn., where the band started more than 30 years ago. Today, they continue to keep alive their musical heritage with tunes that date back to the early settlers of upper East Tennessee and western North Carolina.
Walt Koken and Clare Milliner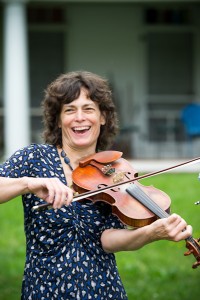 Clare Milliner is an attorney, living in Chester County Pennsylvania with her musical partner, Walt Koken. She was a classical violinist and began playing old time fiddle in the late 1980s. She played for many years in a loose-knit Chester County band called "The Cacklin' Hens and Roosters Too", which performed for numerous concerts and square dances with noted caller Pete LaBerge. In addition, she was an avid collector of old time tunes which she transcribed from field recordings and commercial recordings. With the collaboration of Walt Koken, those transcriptions were compiled in the Milliner – Koken Collection of American Fiddle Tunes, a hard-bound book of over 1400 tunes, published in 2011. She presently plays in the internationally known Orpheus Supertones, a five piece acoustic string band, with Walt Koken on fiddle, Kellie Allen on Guitar, Pete Peterson on Banjo, and Hilary Dirlam on bass.
---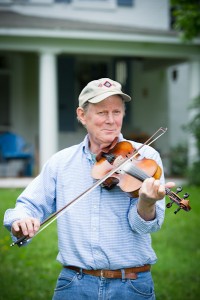 Walt Koken began playing the banjo in 1959. He was a fiddling member of the popular Highwoods Stringband in the 70's, and lived in the Ithaca, New York area for over 30 years. After making his living for a time as a carpenter and rural mail carrier, Walt returned to his love of old time music and began recording again in the 1990s, first making several solo banjo CDs and a CD with the Fat City String Band, and after moving to Chester County Pennsylvania in 2002, a CD of banjo/fiddle duets with Clare Milliner. In 2003 he formed the five-piece acoustic string band Orpheus Supertones and has produced three CDs with the band on the Mudthumper label, in addition to a new solo banjo CD, "Sittin' in the Catbird Seat". He continues to record, write music and memoirs, publish books of tablature and music transcriptions, and perform, as well as tend his immaculate and enormous garden.
Dugout Canoe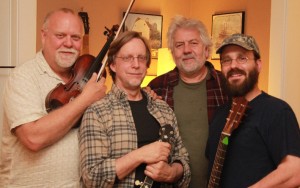 Dugout Canoe is a tribe of four St. Louis old-time musicians drawn inexorably to one another's hard-driving approach to string band and dance band music. With a heavy emphasis on fiddle tunes of the Midwest region they also bring in some original fiddle tunes. Collectively they draw from a huge wealth of experience playing festivals, fiddle contests, workshops, contra and square dances, bars, and everything in between. Geoff Seitz, violinmaker and violin shop owner in St. Louis, Mo. for almost 30 years, is best noted for his relentless bow arm when he gets on a fiddle tune. He brings a vast store of tune knowledge and experiences drawn from a wide array of fiddling greats from around the entire country. Taking first place trophies at the Galax, Va. and Clifftop, W.Va. national fiddle contests is testament to his ferocious skill as a fiddler. He has played with and recorded with the Ill-Mo Boys and has released a critically acclaimed solo CD "The Good Ol'Days Are Here". Extremely versatile fiddler in many styles, and he is a burning hot blues drummer as well! Marc Rennard has gained huge local and regional fame as a fiddler in several iconic bands including the ILL-MO boys, the Geyer Street Sheiks, the Flying Mules, and his contra/square dance band, the Marcoleptics. Marc's out-of-this-world mercurial fiddle style, is as at home playing for a hot set of square dances as it is playing a beautiful waltz. He was the Arizona state fiddle champion for two consecutive years. He has worked as repairman in Geoff Seitz' St. Louis based violin shop since 1995. Dave Landreth, on 5-string clawhammer banjo gained fame in the Allen Street Stringband, the New Bad Habits (with Chirps Smith, Andy Gribble and Tim Foss) and in innumerable hot dance bands around Missouri, Indiana, Wisconsin and Illinois. He has recently completed recording a CD project in Kentucky with the great fiddler, Nikos Pappas as well as his well-received solo CD "Chairs". Dave's high level of musicianship and hard-driving clawhammer keeps the Canoe upright. Last but far from least, we present Andy Gribble, on the old arch-top Gibson guitar, laying down superfine, solid guitar back-up for fiddlers all over the Midwest including Garry Harrison's New Mules, Chirps Smith's "New Bad Habits", White Mule (with Gena Harrison-Koester, Smith Koester and Abby Ladin) and north Missouri's fiddling legend Vesta Johnson, all of whom he has recorded with. Andy recently joined with Dave in recording with Nikos Pappas down in Kentucky. Dugout Canoe takes great pride in its stewardship of a vast collection of old and new tunes and songs.
Dance Callers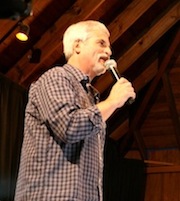 Larry Edelman (Denver, CO) – Larry Edelman has been playing, calling, and teaching for traditional dances for more than 35 years. He plays fiddle, guitar and mandolin in several bands, including the Soda Rock Ramblers, the Percolators, and right here in Colorado, the Prairie Chickens. A renowned dance caller and teacher Larry has traveled widely throughout the United States and in Europe, delighting both novice and veteran dancers with his humor, enthusiasm, skillful teaching, knowledge of dance history, and colorful calling. Larry is an avid dance researcher and during the 1980's while collecting traditional square dances in southwestern Pennsylvania, he was awarded a Fellowship in Folk Arts from the Pennsylvania Council on the Arts to study with elder caller Jerry Goodwin, and produced the movie Dance to the Music and Listen to the Calls that documented the apprenticeship. Larry also produced Yee Haw, a quirky and informative movie of how square dancing has been portrayed in historical, non-theatrical motion pictures. Larry has trained scores of square dance callers who have attended his acclaimed intensive square dance calling workshops.
---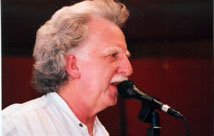 Chris Kermiet (Denver, CO) – Chris Kermiet has been dancing since he could walk. His father was a square dance caller, and some of his earliest memories are of the dances in the old Grange Hall on Lookout Mountain (outside of Golden, CO). Having called now for over 35 years, Chris calls squares, contras, Appalachian big circle dances, English Country Dances, and celtic ceilidhs. He was recently celebrated as a "Living Legend of Dance in Colorado" by the Carson-Brierly Dance Library at the University of Denver.
---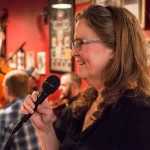 Patricia Danscen (Denver, CO) – Patricia Danscen's energetic calling and clear, concise teaching has delighted dancers of all ages and levels of experience for 20+ years.  She has called dances and taught workshops in Colorado and several other states.  In addition to calling, Patricia plays double bass and guitar and performed with a clogging troupe for 12 years.  She delights in seeing seas of smiling faces twirling and whirling on the dance floor as she shares her passion for dance and music.
Additional Workshop Instructors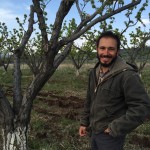 Harrison Topp (Mancos, CO) – Harrison Topp got his kicks dancing with the Green Grass Cloggers in Asheville, North Carolina from 2012-13.  During his time in Western NC he also produced a community-supported film entitled "If I had Wings to Fly," focused on the music and dance culture of the Southern Highlands.  Harrison currently runs an orchard in Paonia, CO and works for the Rocky Mountain Farmers Union.  You can find him as a guest dancer with groups like the Carolina Chocolate Drops, High Plains Honky, Caruta Roma, the Six Dollar String Band, and Trout Stake Revival.
---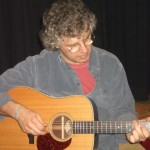 David Cahn (Seattle, WA) – David is a versatile instrumentalist, playing in numerous bands over the past thirty years. He's toured with Rodney Miller, and appears on two of his CDs which include several of David's original tunes. He's also recorded with Clyde Moody, Charlie Moore, Wade Mainer, Helen Carter, and Mark Simos, and is featured on the Rounder recording "Young Fogies II" with his old-time band "The Queen City Bulldogs" (1st place, Clifftop, 1994). He also plays with The Percolators and the Soda Rock Ramblers. He's taught at the Puget Sound Guitar Workshop, The Festival of American Fiddle tunes, Pinewoods, Augusta, and many other camps and festivals around the country.
---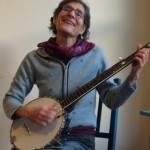 Molly Tenenbaum (Seattle, WA) – Molly has been playing old-time banjo since she was a teenager, inspired by the musicians passing through as she was growing up in Los Angeles, by her travels around the Southeastern U.S., by old field recordings, and by revival artists such as the New Lost City Ramblers. She has played for square dances and dance camps around the Pacific Northwest with The Queen City Bulldogs and Dram County, and performs in a singing duet with her brother, Dan Tenenbaum. She's taught banjo at camps including the Festival of American Fiddle Tunes and The Puget Sound Guitar Workshop. Her solo recordings are Instead of a Pony and Goose and Gander, and she's featured on Mark Simos's album Race the River Jordan. Currently, she teaches at Dusty Strings Music School in Seattle.