2014 Rocky Mountain Old-Time Music Festival
(5th Annual | July 10-13, 2014)
2014 Lineup:
Tom Brad and Alice (Tom Sauber, Brad Leftwich, Alice Gerrard)
White Mule (Genevieve Koester, Smith Koester, Andy Gribble)
Soda Rock Ramblers (Larry Edelman, Scott Mathis, Linda Askew, David Cahn)
Ozark Flyer (Liz Amos, David Cavins, Amber Gaddy)
Square Dance Callers: Chris Kermiet, Larry Edelman, and Dot Kent
Additional instructors: Chirps Smith and Dave Landreth
Tom, Brad & Alice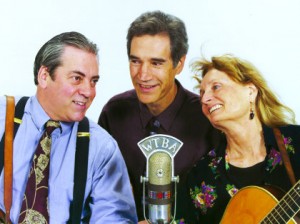 Long-time friends Tom Sauber, Brad Leftwich, and Alice Gerrard have, over the years, established their musical mark as individuals. In 1994, after several fun summer months of jamming together at camps and festivals, liking what they heard, and feeling a kindred musical connection, they decided to combine forces as Tom, Brad & Alice. Visit their website.
White Mule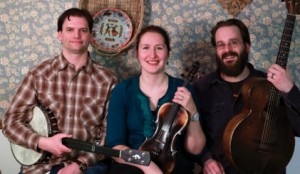 Genevieve (Harrison) Koester learned to play the fiddle from her late father Garry Harrison who was an influence in the world of old-time fiddling for over 30 years. Together with the members of this band, they played as The New Mules and appeared in concert at such venues as the Old Town School of Folk Music, the Festival of American Fiddle Tunes, the National Folk Festival, as well as earned the Blue Ribbon at the traditional band contest at the Appalachian String Band Festival near Clifftop, WV.In 2009 they released the album Pride of America. A reviewer from the Old Time Herald said, "They've managed to unearth a completely new vein of material, including both songs and tunes, which has never before been commercially recorded." Garry published his field recordings along with the help of Jo Burgess in the book and CD set Dear Old Illinois: Traditional Music of Downstate Illinois, thus making the source versions of many of the band's repertoire available to the general public.Carrying on this musical heritage, the group continues to play under the name White Mule. All of the band members are equally well-established in world of old-time music:Abby Ladin is well-known to old-time music enthusiasts, and not only for her rock-solid bass playing and angelic singing; Abby is also a top-notch dancer who performed for a number of years with the widely known dance group, Rhythm In Shoes.Smith Koester gives new life to the sounds of the past with his old-time fretless banjo. A player of superlative ability, his driving syncopation delivers both rhythm and melody hand-in-glove with the fiddle.Andy Gribble is one of the most sought-after string band guitarists around today, and there is no question as to why. Both he and his guitar have a sound all their own. Andy is also acclaimed for his skills as an instrument builder.
Soda Rock Ramblers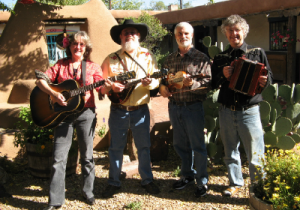 The Soda Rock Ramblers, united by their love of traditional music, delight dancers and listeners alike with their unique blend of spirited music featuring old-time American fiddle tunes from the South and Midwest and the haunting melodies from the Southwest, including Mexican tunes, music of the Rio Grande (Northern New Mexico and Southern Colorado), and the beautiful and rare Gu-achi tunes from Arizona. Rounding out their repertoire are ragtime pieces and music from other parts of the world. Among them they play fiddle, mandolin, guitar, accordion, guittaron, bass, mandola, octave mandolin, manjo-uke, and banjo-uke. The SRR have appeared at festivals, concerts, house concerts, and square and contra dances throughout the West. Their dance music will keep you moving and their concerts showcase lovely harmonies and original compositions. Visit their website.
Ozark Flyer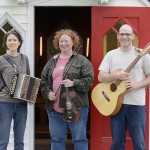 Ozark Flyer got their start playing dances in the hard-driving Ozark tradition and continue to like their dancing fast and furious today. They've been lucky enough to enjoy the company and mentorship of some of the Midwest's best traditional musicians. Fiddler Liz Amos apprenticed with master fiddler Bob Holt, a 1999 National Heritage Award recipient, by the not entirely unorthodox method of moving into his yard and playing music day and night. She's joined by two hard-working backup musicians in David Cavins and Amber Gaddy, on guitar and banjo respectively. David and Amber will be returning to CROMA for the second time, having visited with Dwight Lamb in 2013. All three are deeply steeped in Missouri fiddle traditions and love to roam, and they've built a wide repertoire from the lacy jigs and hornpipes of the Missouri Valley tradition to rough and tumble Ozark reels, drawing from the music of Bob Holt, Cyril Stinnett, Casey Jones, Bob Walters, Dwight Lamb and John White.
Dance Callers
Larry Edelman (Denver)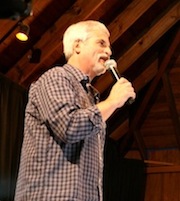 Larry Edelman has been playing, calling, and teaching for traditional dances for more than 35 years. He plays fiddle, guitar and mandolin in several bands, including the Soda Rock Ramblers, the Percolators, and right here in Colorado, the Prairie Chickens. A renowned dance caller and teacher Larry has traveled widely throughout the United States and in Europe, delighting both novice and veteran dancers with his humor, enthusiasm, skillful teaching, knowledge of dance history, and colorful calling. Larry is an avid dance researcher and during the 1980's while collecting traditional square dances in southwestern Pennsylvania, he was awarded a Fellowship in Folk Arts from the Pennsylvania Council on the Arts to study with elder caller Jerry Goodwin, and produced the movie Dance to the Music and Listen to the Calls that documented the apprenticeship. Larry also produced Yee Haw, a quirky and informative movie of how square dancing has been portrayed in historical, non-theatrical motion pictures. Larry has trained scores of square dance callers who have attended his acclaimed intensive square dance calling workshops.Chris Kermiet (Denver)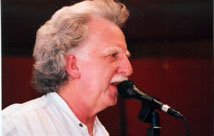 Chris Kermiet has been dancing since he could walk. His father was a square dance caller, and some of his earliest memories are of the dances in the old Grange Hall on Lookout Mountain (outside of Golden, CO). Having called now for over 35 years, Chris calls squares, contras, Appalachian big circle dances, English Country Dances, and celtic ceilidhs. He was recently celebrated as a "Living Legend of Dance in Colorado" by the Carson-Brierly Dance Library at the University of Denver.Dot Kent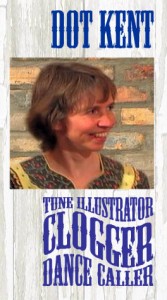 More information coming soon…
Additional Workshop Instructors
Lynn "Chirps" Smith and Dave Landreth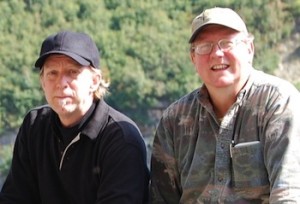 Lynn "Chirps" Smith has played fiddle for more than thirty-five years. He specializes in playing Midwestern dance tunes. Over the years he has played with the Indian Creek Delta Boys (with fiddler Garry Harrison), The Polecats (with fiddler Mark Gunther), and The Volo Bogtrotters. Current bands include dance bands the Little Egypt Pepsteppers and VigorTones, as well as his latest group, the New Bad Habits. Chirps has played square & contra dances for almost as long as he has played fiddle. Early on he cultivated a strong interest in Midwestern fiddle music- he is a lifelong resident of the Midwest (Illinois and now Wisconsin) after all. The Delta Boys searched out senior fiddlers in IL and collected & learned many fine old tunes. He has learned a lot from fiddlers in the surrounding states as well. He has taught classes at Augusta Heritage Workshops (Elkins, WV), the University of Wisconsin String-Along Weekend, the Festival of American Fiddle Tunes in Port Townsend, Washington, the Montana Fiddle Camp, Rocky Mountain Fiddle Camp, Blue Ridge Old-Time Week (Mars Hill, NC), and numerous weekend workshops at festivals and dance weekends across the country. In 1997 he was recognized as a master Illinois fiddler and awarded an Illinois Arts Council Apprenticeship Grant with teenager Stephanie Coleman (now an acclaimed fiddler in her own right). His love of playing dances has enabled him to develop a strong sense of rhythm and his love of Midwestern fiddling has enabled him to develop a fairly large repertory of familiar to obscure dance tunes."He has a light touch and infuses the numbers with a lot of spirit," Stacy Phillips, Strings magazine."Bill Monroe's Uncle Pen probably sounded a lot like Chirps," Jody Stecher, Old-Time Herald."For most of the last decade, Illinois native Chirps Smith has garnered a well-earned reputation in the old-time music community as one of the leading Midwestern fiddlers of his generation," John Lupton, Sing Out!Dave Landreth, one of the most sought after banjo players in the Midwest has toured and taught old-time banjo for over three decades, as a solo performer and with several well known string bands including the Allen Street String band, the Combine, The Elderbullies, Farmertones, New Bad Habits, The Vigortones, Yellow Dog, and many more. He has appeared at festivals, dances, workshops and venues of all sizes, and all over the country. A renowned banjo teacher, he has done workshops at places such as the prestigious Augusta Heritage School in West Virginia. Currently he is teaching all levels of banjo at the St. Louis Folk School in St. Louis, Mo. He has his own website devoted to information, samples, and tablature for Midwestern Fiddle Tunes at www.banjoboysbrain.com.
2014 Sponsors:
A big thanks goes out to our 2014 festival sponsors!  We are actively looking to increase our sponsorship. If interested, please check out our sponsorship levels information, and please contact us to become a festival sponsor!
Co-Sponsor Level: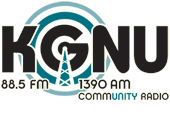 AND
Moonshine Old-time Music and Dance Recordings,
the first free www source of flatfoot and buck dance lessons.
Donation in memory of Bon Jovi, the Old-time Schipperke, RIP.
---
Platinum Level Sponsors:


Clawhammer Supply – Premium Copper Stills

Private Platinum Sponsors: David Firestine, Sally and Dan Nibbelnk

---
Gold Level Sponsors:


Cleff'd Ear Productions – "Your music source for what you want to hear."


EXCEPTIONAL Bluegrass,Old-Time, Irish, and Jazz Banjos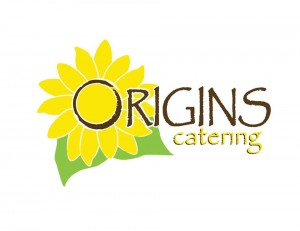 Private Gold Sponsors: Gregg R. Narber
Gold Band Sponsors: The Dickens Alley Vagabonds
---
Silver Level Sponsors: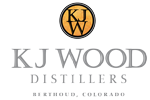 Private Silver Sponsors: Jim and Kate Kerr
---
Festival Friends:
Michael J. Roberts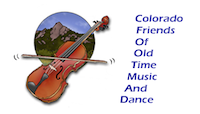 Kayann Short
Joe and Sarah Roberts