Thank you to all who came to the 8th annual Rocky Mountain Old-Time Music Festival this year (2017) and to our sponsors and volunteers who helped make this event a huge success!
2018 dates are July 11th-15th! Save the dates!
The 2018 Lineup TBD
Become a Sponsor today!  Learn more here…
---
Square Dance Events Near You!
Front Range peeps, are you ready for another season of Square Dancing fun!?!  Check out our Events/Dances page for more information on the upcoming dances in the Central Rockies region!
---
Welcome to CROMA's website, where you'll find the Central Rockies' hub for all things old-time! We encourage you to browse our site to:
Old-time music is the pre-bluegrass, fiddle and banjo music that grew organically from rural traditions in places like Southern Appalachia and the Ozarks. This music traveled with settlers who came west, and subsequently took root in various mining camps and settlements throughout the Central Rockies.
The old-time scene in the Central Rockies is vibrant with old-timers and
new-timers (from all over!) playing, listening to and dancing to music throughout these beautiful mountains.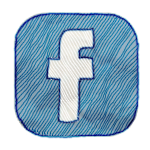 Please also visit us on Facebook
Old-time music was the old-time name for real mountain-type folk music.
— Mike Seeger