The 6th Annual Rocky Mountain Old-time Music Festival
took place July 9th – 12th, 2015! A big thanks goes out to our sponsors, volunteers, instructors, and to all who came and helped make this year's festival the best one yet! We can't wait until next year and we look forward to seeing you then!!!
The 7th annual Rocky Mountain Old-time Music Festival will be held July 6th – 10th, 2016. Yes that's right we added a day by popular demand!!! Save the Dates!!!
Please visit our 2015 Festival page for general information about 2016. Festival Dates are July 6-10, 2016!
The 2015 lineup included:
– Roan Mountain Hilltoppers (Janice Birchfield, Matt Kinman, Terry Tester, Cody Jackson, and Steve Tucker) 
– Walt Koken and Clare Milliner 
– Dugout Canoe (Geoff Seitz, Mark Rennard, Dave Landreth, Andy Gribble)
– Dance Callers (Chris Kermiet, Larry Edelman, Patricia Danscen)
Visit our 2015 Lineup page for more information about last year's bands, callers, and instructors.
Welcome to CROMA's website, where you'll find the Central Rockies' hub for all things old-time! We encourage you to browse our site to:
Old-time music is the pre-bluegrass, fiddle and banjo music that grew organically from rural traditions in places like Southern Appalachia and the Ozarks. This music traveled with settlers who came west, and subsequently took root in various mining camps and settlements throughout the Central Rockies.
The old-time scene in the Central Rockies is vibrant with old-timers and
new-timers (from all over!) playing, listening to and dancing to music throughout these beautiful mountains.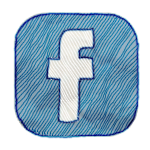 Please also visit us on Facebook
Old-time music was the old-time name for real mountain-type folk music.
— Mike Seeger